Integrated Point of Sale provides a diverse offering of restaurant point of sale solutions for business owners of all sizes. Our turnkey solutions will seamlessly transition you from the basic cash register setup to any of our multi functional point of sale solutions with ease. iPOS offers NCR Aloha POS, Focus POS, MobileBytes iPAD POS, and NCC POS products. From Online Ordering and restaurant kiosk's to table-side ordering solutions we can help! Read below to determine a POS solution that is right for you. Have questions? Feel free to contact one of our many knowledgeable and reputable solution associates today.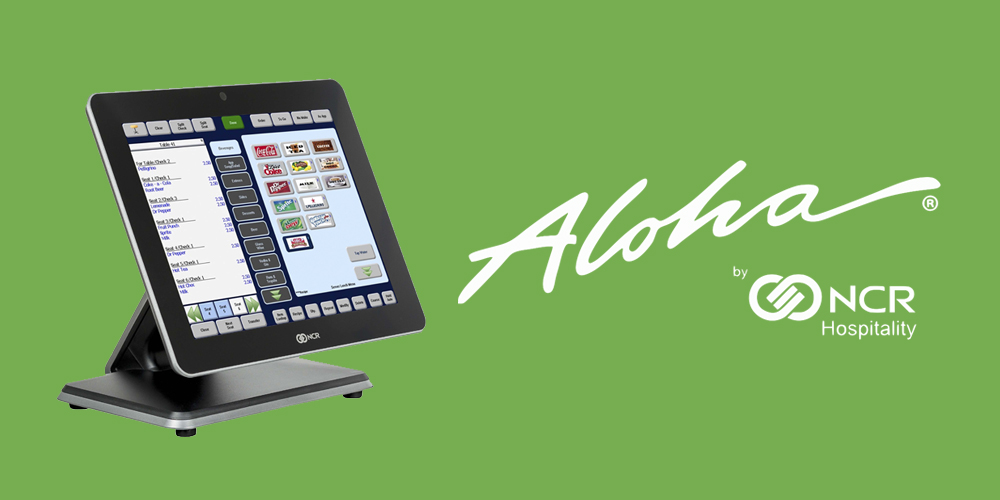 NCR Aloha
With Aloha POS, the wait is over.  This multi-functional POS solution revolutionizes the way restaurant owners manage their businesses. Whether you are a single unit operator or manage multiple locations, Aloha POS will exceed your needs. Aloha provides a solution for simple order entry and payments, helps to streamline food preparation and delivery, and provides in-depth theft tracking and fraud prevention.  Contact us to find out why Aloha is the leader in the restaurant POS industry today.
NCR Aloha Available Ad-Ons
Gift Cards
Loyalty Solutions
Online Ordering
Kitchen Video
Table Management
Pulse Management App
Console Reporting Dashboard
Restaurant Guard Theft Detection & Performance Software
Multi-Unit Menu Management
Cloud Reporting
Customer Voice Survey Software
Pay at the Table
Table side Ordering
Delivery Management with Mapping
Drive Thru Management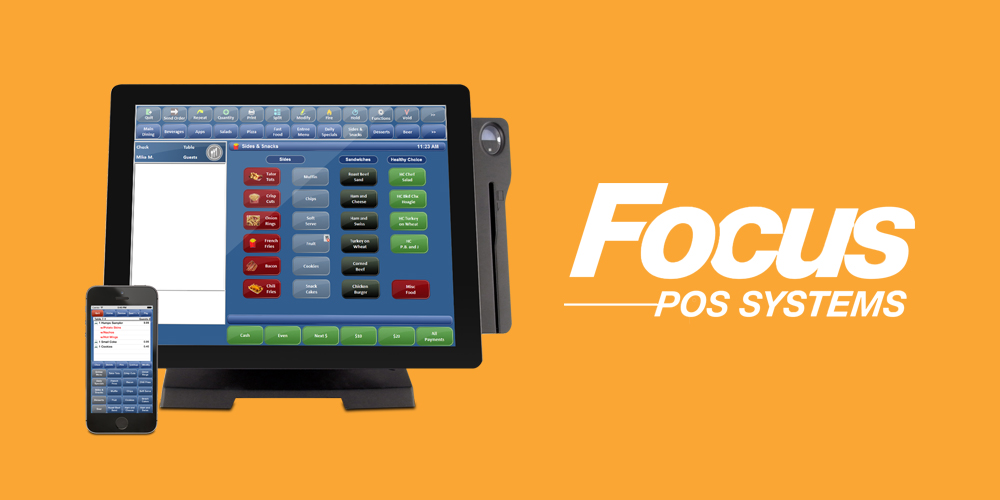 Focus POS
Focus POS is a robust restaurant solution that can be customized to meet the needs of most establishments in the hospitality industry. Focus offers a variety of software choices and features that make it easier to manage your daily business operations. Whether you are utilizing traditional or mobile point of sale terminals, you can leverage Focus POS software to track inventory, run reports, analyze information, manage employee schedules, and deploy customer loyalty and gift card programs.
Focus POS Available Ad-Ons
Gift Cards
Loyalty
Online Ordering
Kitchen Video
My Focus Management App
Pay at the Table
Delivery Management
Cloud Reporting
Drive Thru Management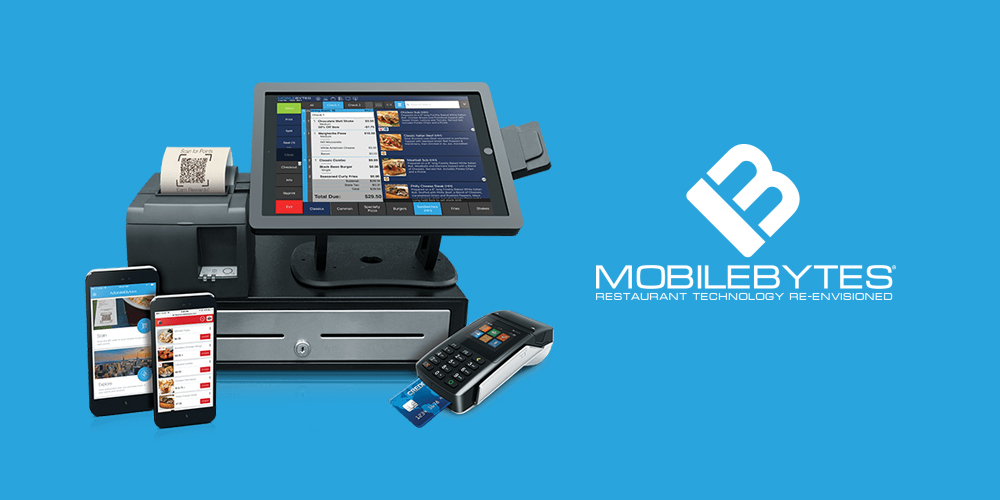 Mobilebytes
If you are looking for a consistent and proven iPad solution, look no further. Mobilebytes POS leverages the power and simplicity of an iPAD solution with cloud server technology to create a POS system intentionally designed for restaurants. Mobilebytes offers you cloud based reporting, online ordering, kitchen video, delivery management, mobile pay and more, all at no extra cost. As the most comprehensive iPad POS on the market, Mobilebytes is guaranteed to increase your sales and profitability with minimum upfront expense.
Mobilebytes Available Ad-Ons
Gift Cards
Loyalty
Kitchen Video
Online Ordering
Skip The Line Mobile order App
Pay at the Table
Delivery Management with Mapping
Cloud Reporting
Table side Ordering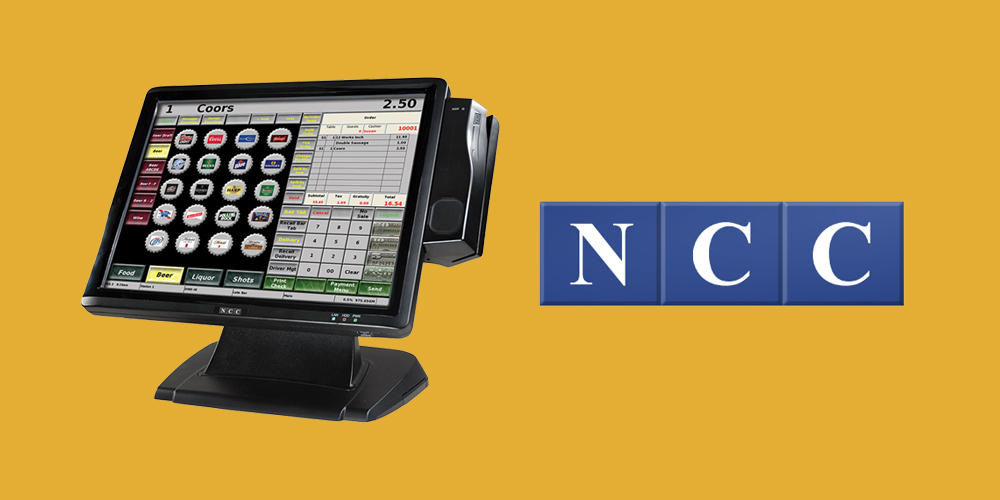 NCC
Whether a single restaurant operator, multi-unit restaurant operator or a retail grocery store, NCC POS can provide customizable and scalable solutions to meet your business needs. The NCC solution will ensure quick checkouts, as well as assist in a vast amount of reporting options ultimately improving customer service and your bottom line.
NCC Available Ad-Ons
Gift Cards
Loyalty
Online Ordering
Kitchen Video
Drive Thru Management
Cloud Reporting
Multi-Site Management Tools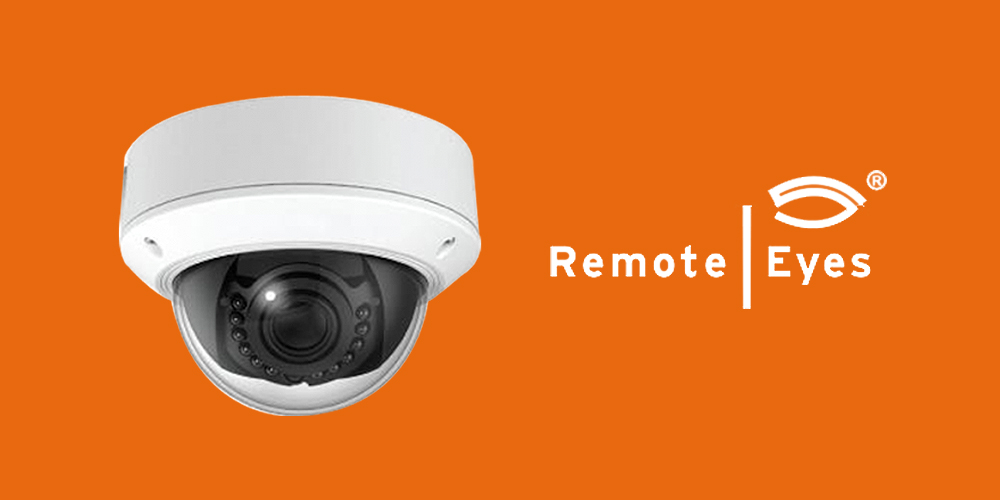 Remote Eyes
Remote Eyes camera integration offers your business next level security, theft prevention, and efficiency through their state-of-the-art hardware and software solutions. With the ability to tie into your POS system, Remote Eyes gives you unprecedented access to many unique features, such as immediate video searches for loss prevention and drive thru expediter automation. As an added advantage, you can view a live stream of any of your cameras on your mobile device.
877.442.4767

 | Contact Us Today For Your POS Solution